F2H-ODU-P11 Optical Distribution Frame Features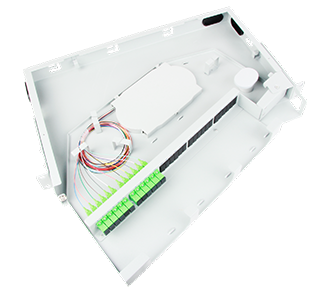 1.Changeable adapter panel for SC, FC, LC, etc.
2.Cable fixation by cable ties on the left and right sides and right back of ODF.
3.Excellent fiber bending radius mechanism to ensure minimum bending radius.
4.Removable cover.
5.Sliding ODF and sliding tray fixed by magnet.
6.Adjustable mounting depth.
F2H-ODU-P11 Optical Distribution Frame Specification Parameters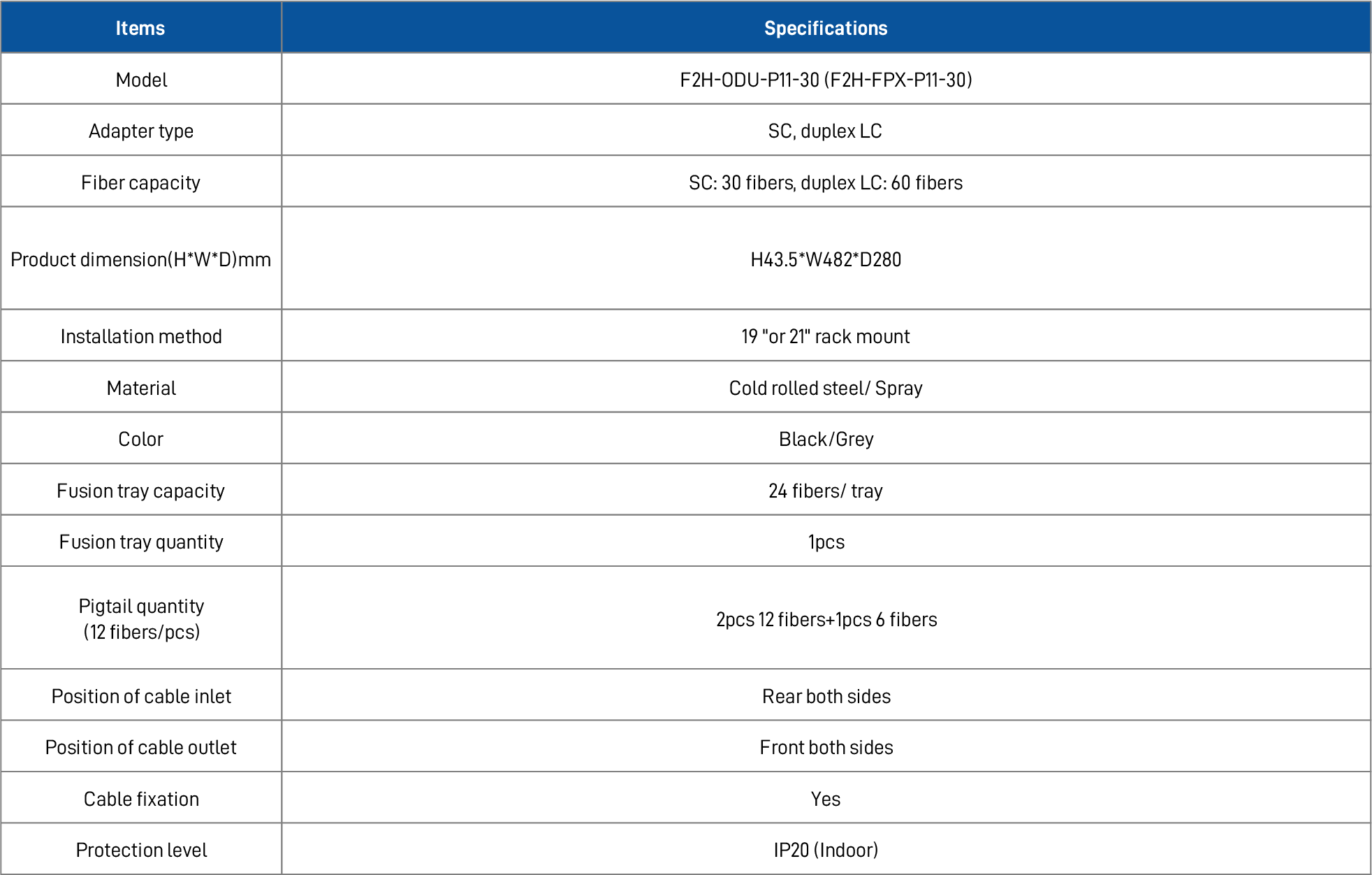 F2H-ODU-P11 Optical Distribution Frame Order information