F2H-ODU-P1 Optical Distribution Frame Features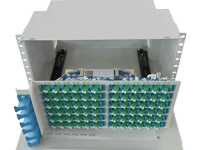 1.Cable clamping and strength member fixation system.
2.Universal adapter panel, suitable for SC, FC and LC adapters.
3.Clear fiber number marking on adapter panel and for pigtails.
4.Modular design of six adapter strips installation.
5.The full front of drawer-type box is easy to operate and construct.
F2H-ODU-P1 Optical Distribution Frame Specification Parameters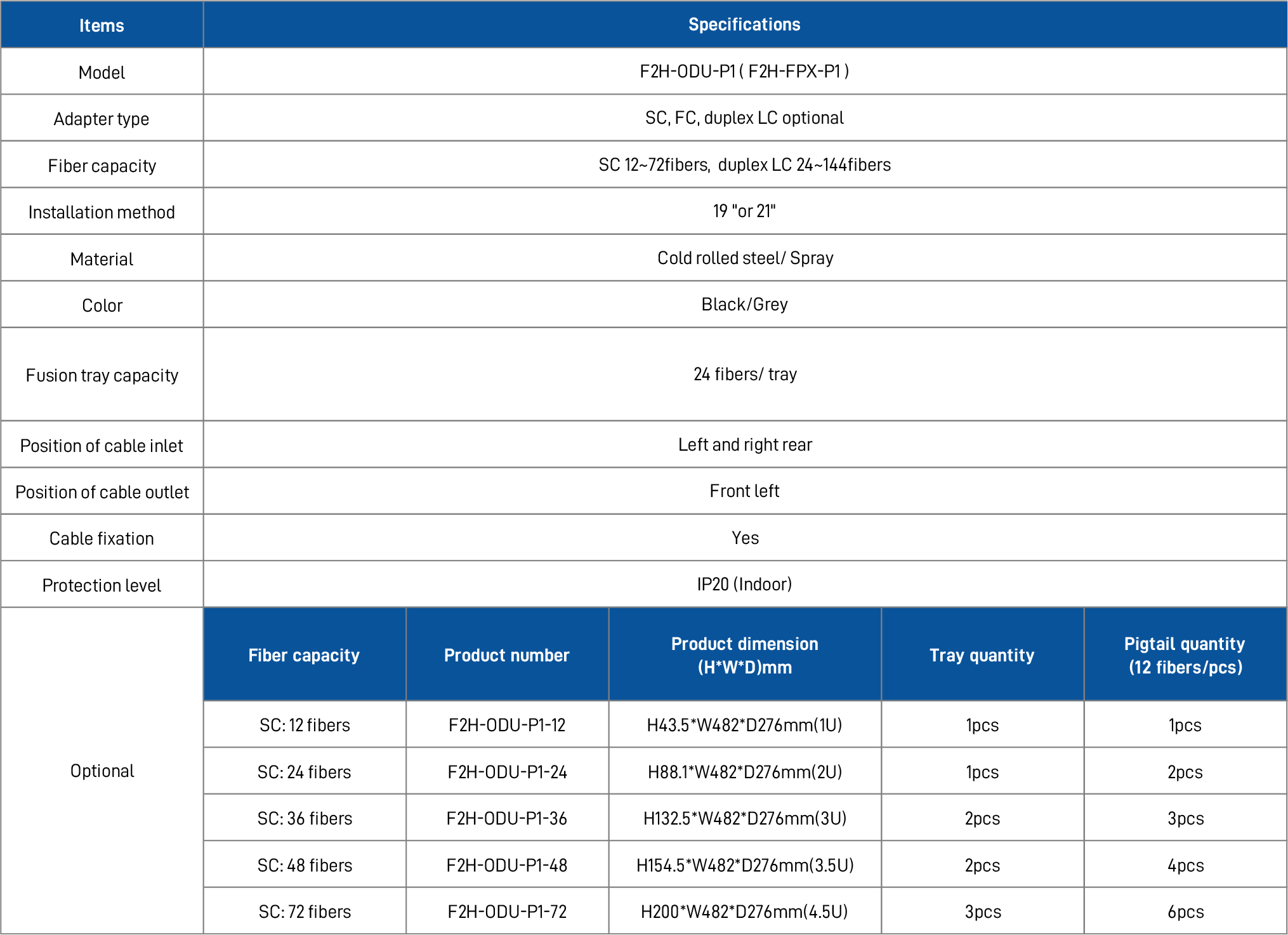 F2H-ODU-P1 Optical Distribution Frame Order information